C.J. Falconer & Associates were honoured today (27/08/18), to have received an engraved glass bowl from Respond! Trust, in memory of our Founder, C.J. 'Ronnie' Falconer (whose 1st anniversary approaches in the coming weeks).
We would like to thank Respond! Trust, Michael O' Doherty, Fr Patrick Cogan OFM & Tom Dilleen for the wonderful bowl and inscription, which reads:
'In Memory of Architect & Friend Ronnie Falconer, Generous Supporter of Social Housing in Ireland, Since 1982. The Respond Trust Offers its Gratitude'.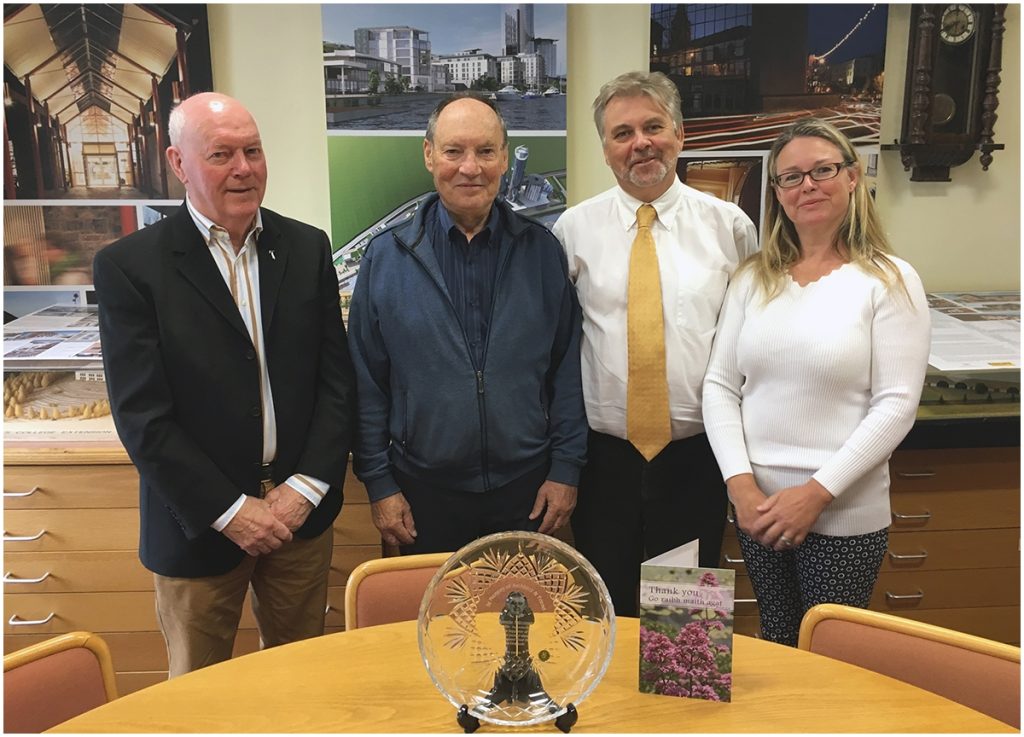 Picture [L to R]: Respond! Trust's Michael O' Doherty, and Fr Patrick Cogan OFM, with CJFA's Gary Falconer, and Juneanne Falconer.