We are delighted to hear that Joan Mallon's Enable Ireland 'No Limits' Garden – which we are proud to be associated with as Architects – has won a Silver Medal at this years Bloom.
On the inspiration for the garden, Joan notes:
'The inspiration is from the children and the families of service users of Enable Ireland. We want to inspire people about living life with no limits. We wanted it to be fun and a playful kind of space, the helter skelter that you see in the centre, that's a metaphor for what it's like when you see the disability diagnoses with a child, it can be up down and arounds.'
'The helter skelter also represents the fun aspect of it and the children I met with, they wanted a playhouse , they wanted a slide, they wanted all those things, so to be bringing all those elements together was a helter skelter. It's kind of a feature I've been interested in for a while.'
The garden was also included on the list of the Irish Independent's 'Four Must-See Gardens' of the festival: http://www.independent.ie/iris…
---
View More CJFA-Enable Ireland Projects:
Enable Ireland Curraheen Respite Facility and Childrens Services Building.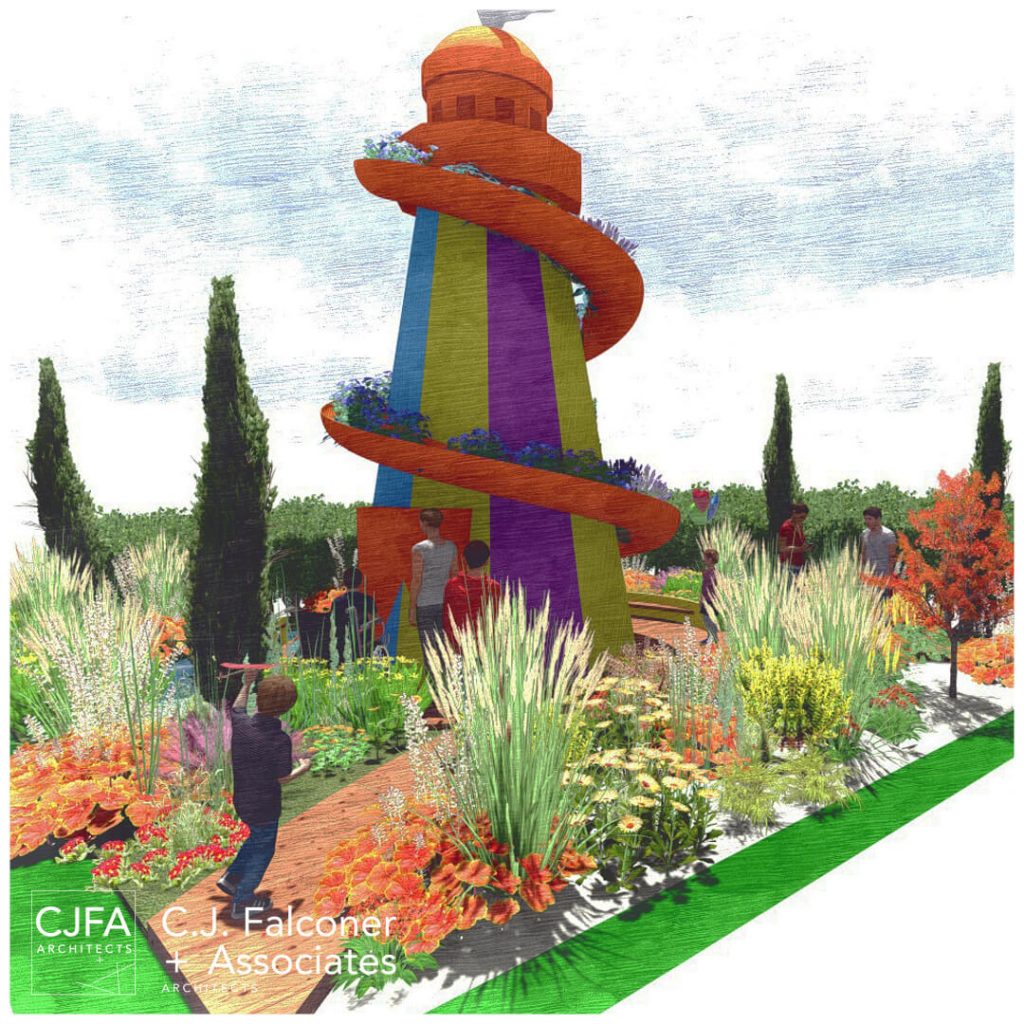 Pictured at the event, C.J. Falconer & Associates's Colin Falconer, with Marty Morrissey – at Joan Mallon's Enable Ireland 'No Limits' Garden, at Bloom.